The uniquely placed connection point of the blade to the shaft increases the strength of the paddle and the ergonomically oval shaft allows for maximum comfort and control of the paddle. New HAPA 12K 100% Carbon Lay Up. This new construction in the strongest and lightest construction in the industry today.
Blade 9 1/4 inches wide by 18 inches tall
Extremely light and durable.
Blade Comparison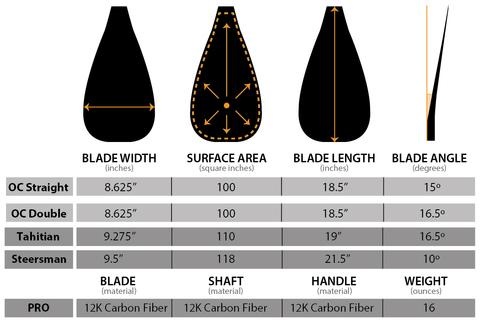 Paddle Sizing