*IN STORE PICKUP ONLY*
The Onewheel Pint takes the classic Onewheel experience and squeezes it into a more portable, more affordable, package. These super-intuitive boards don't require any hand controls, simply get on and lean where you want to go and you're ripping. Boasting a 10-13km range and a max speed of 26km/h the Onewheel Pint will soon become your favourite mode of transport.
The smaller, lighter, design coupled with the Maghandle make this board extra portable and easier to store when you're not riding. And when you are riding the lights keep you visible.
Features
| | |
| --- | --- |
| Motor | 750W Hypercore® hub motor |
| Battery | NMC |
| Sensors | Solid state MEMS 6-DOF |
| Tire | 10.5in x 4.5-6in Onewheel |
| Max lean angle | >30 degrees |
| Size | 8.75in x 10.5in x 27in (222mm x 266mm x 689mm) |
| Weight | 23lbs |
At just 27 inches long, Onewheel Pint fits in your life. Take it on the bus, set it next to you at the coffee shop or stash it under your desk.
Outfitted with an integrated Maghandle, take this fun-sized stoke machine to go.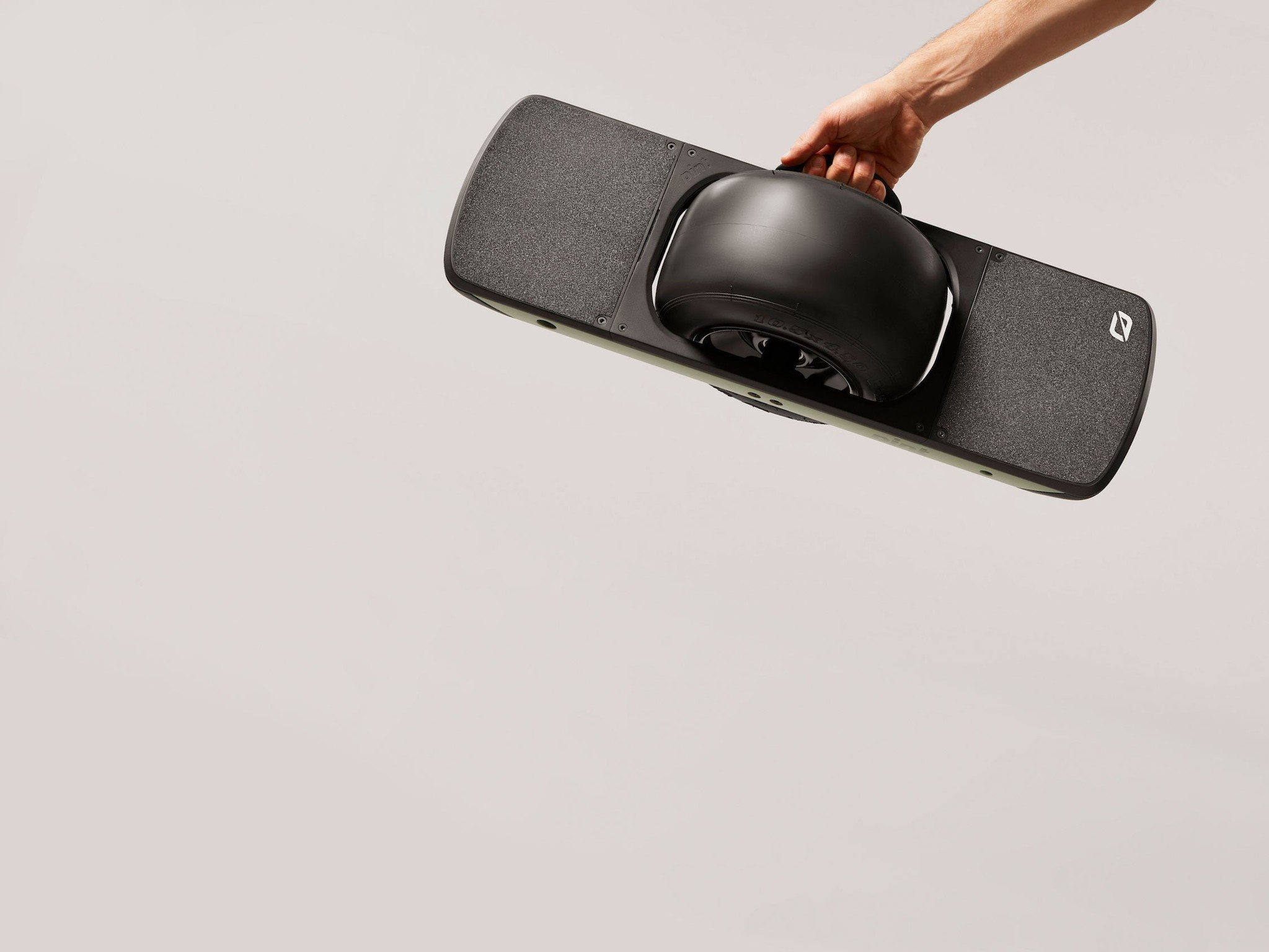 Pint features Lightbar integrated into the front footpad for sense pad indication, battery monitoring and in-ride alerts. Plus it looks sick :)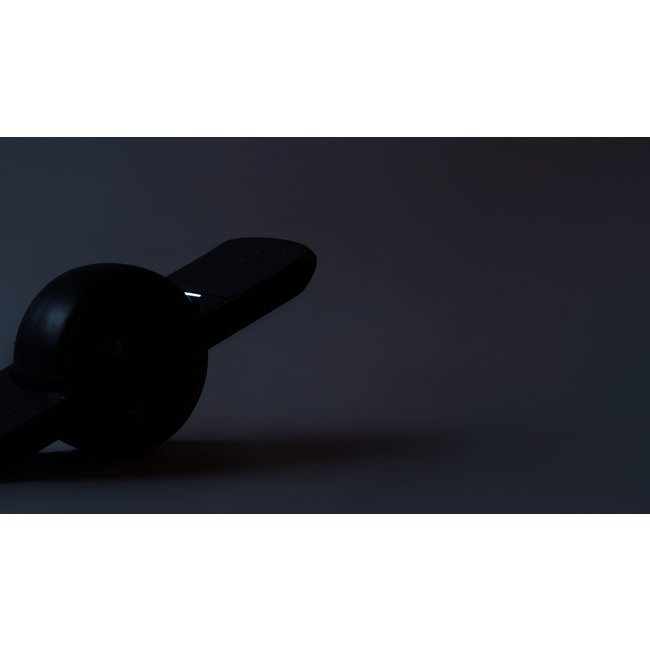 Stick the landing. Pint features Simplestop dismount technology, enabling new riders to learn to ride quickly and feel confident.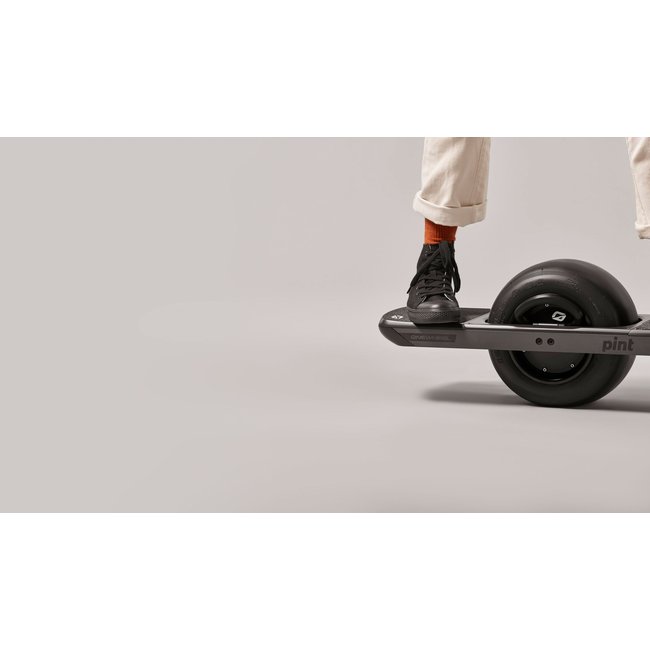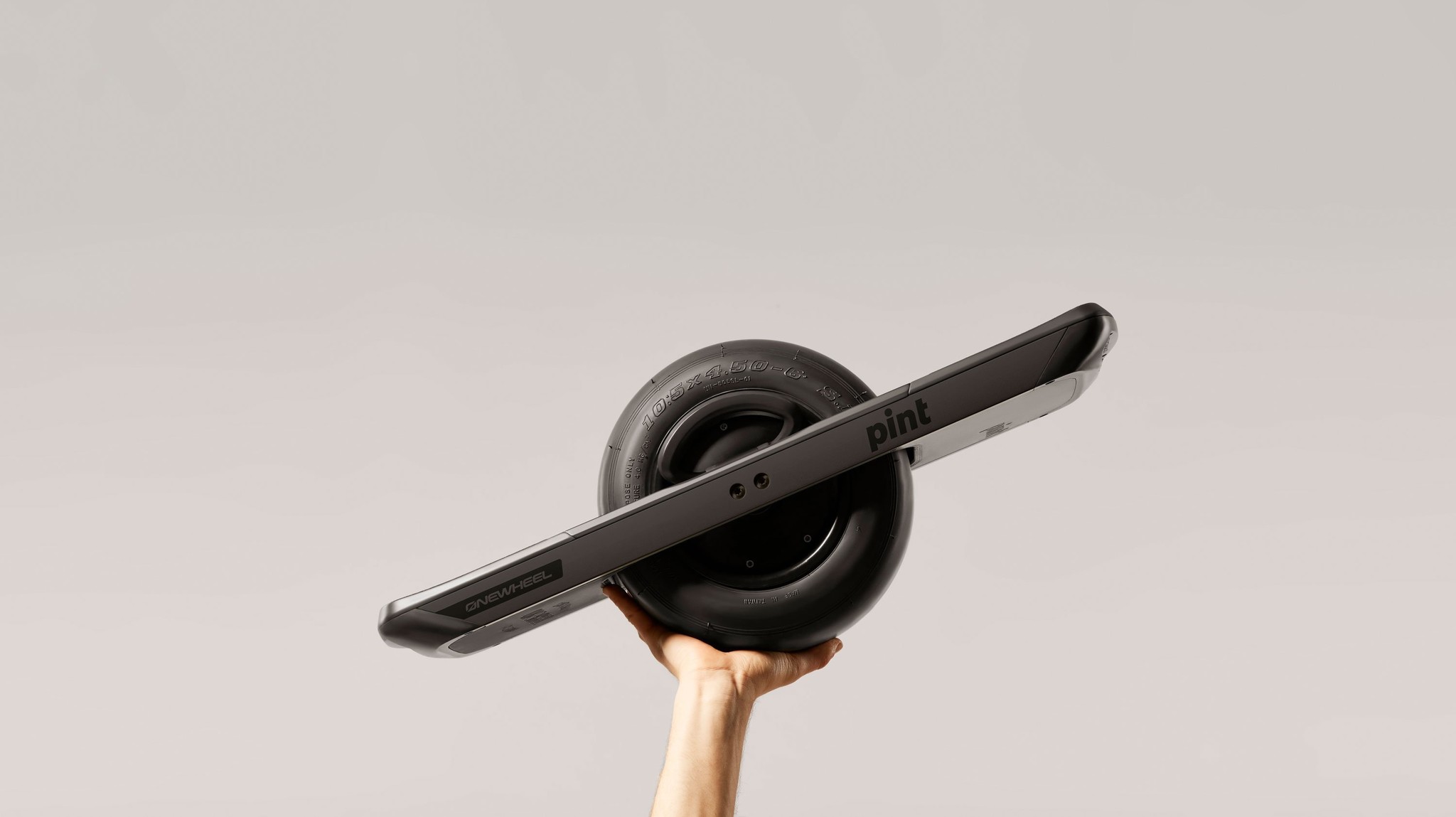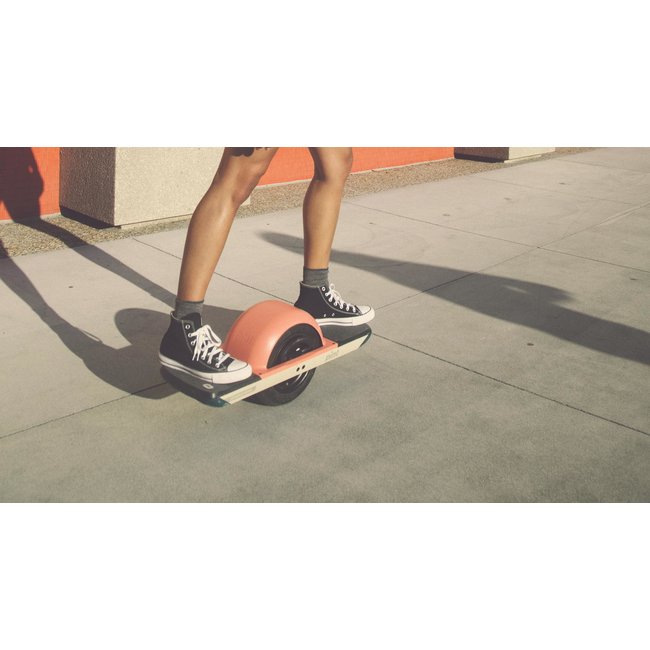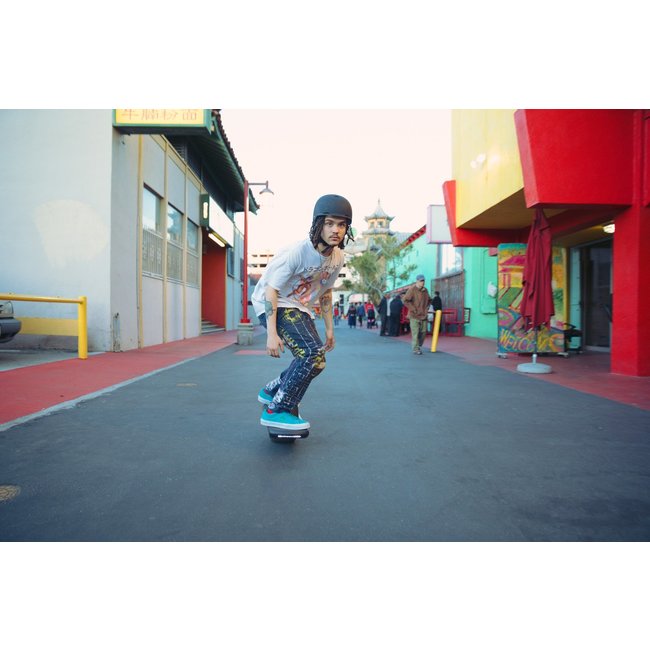 There is more to Pint than one big wheel in the center. It is highly integrated piece of high tech machinery with more to it than first meets the eye.
THE ONEWHEEL APP
Connect, control
and compare. 
Get the Onewheel app on Google Play store.
Get the Onewheel app on App Store.