This traditional teardrop shape has been effective for thousands of years throughout Polynesia. Now adapted, modified and constructed out of the highest quality, modern day materials, this V1 and OC paddle has a smooth catch and effortless release, perfect for todays elite paddler.
New 12K 100% Carbon Lay Up. This new construction in the strongest and lightest construction in the industry today.
The uniquely placed connection point of the blade to the shaft increases the strength of the paddle and the ergonomically oval shaft allows for maximum comfort and control of the paddle.
Blade 9 3/8 inches wide by 19 inches tall; approximately 110 square inches.
Extremely light and durable.
Blade Comparison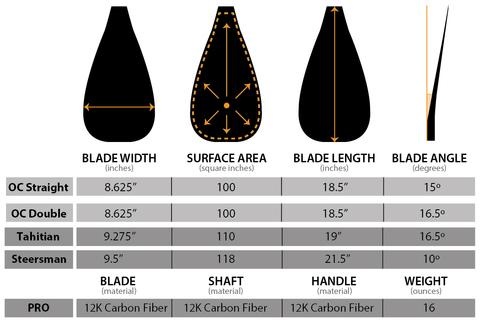 Paddle Sizing