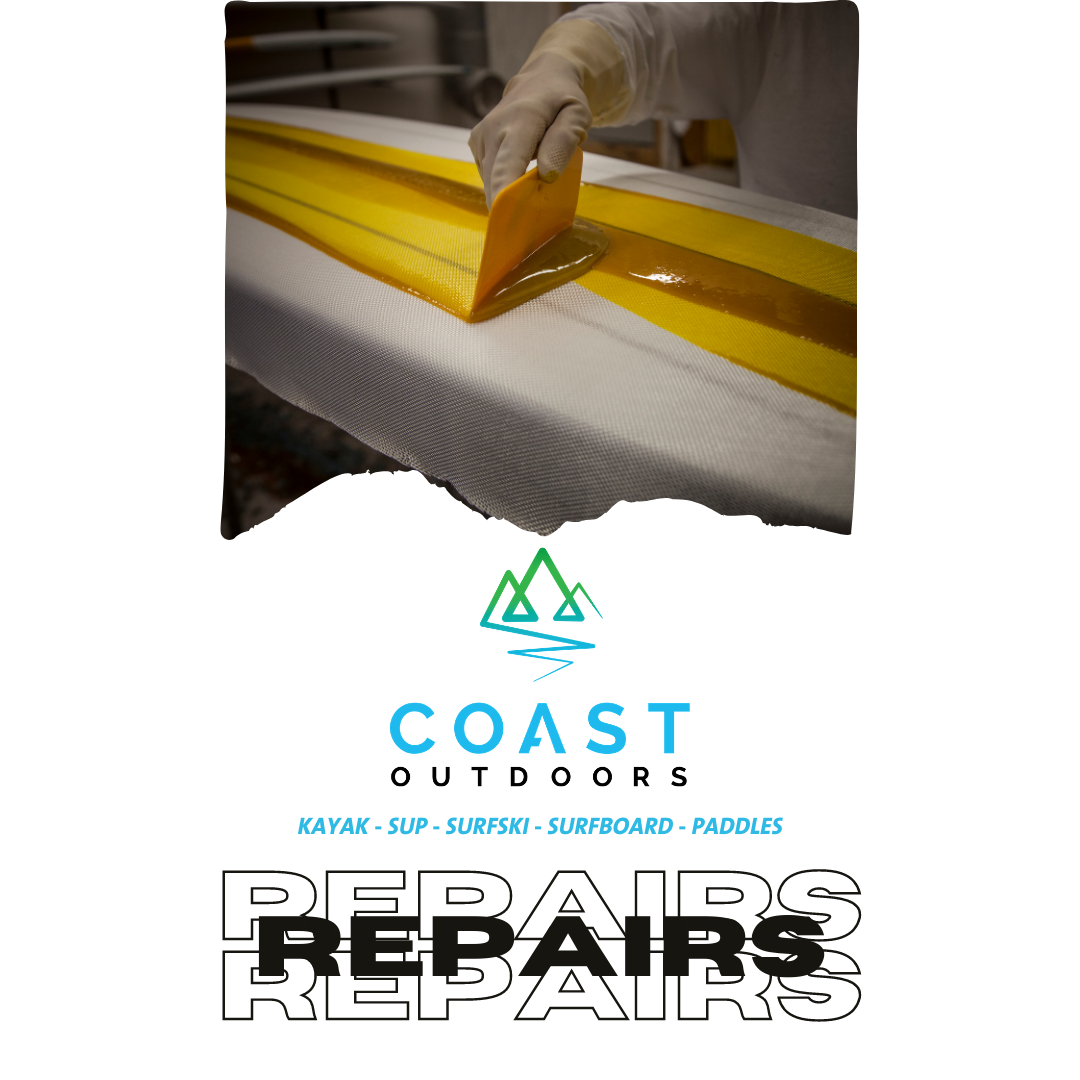 If you have any kind of paddle craft that needs some attention, we can help. 
John, our repair technician, works with fiberglass, carbon, kevlar, composites, and even some plastics. Using these materials he can repair kayaks, surfskis, stand up paddleboards, surfboards, and paddles.
We also maintain a reasonable stock spare parts, and can usually source those that we don't, although there may be shipping charges. We can also order parts from suppliers – the catalog can be viewed by clicking here.
Our repair shop can get very full over summer, so please call ahead at 604-987-2202 ext. 2 with any queries or to book your boat/board/canoe etc in for repair.
Repairs are $95 per hour, plus parts and tax.