Lightweight, versatile and packable, this splash jacket features 1/4 zip with pile lined collar and removable hood, "hook & loop" adjustable neoprene waist, and an adjustable gusseted neoprene splash cuffs. The Kokatat Jetty Paddling Jacket has Hydrus 2.5 waterproof breathable fabric which keeps you comfortable and dry. The jacket also features a self draining sleeve pocket.
HOOD
Adjustable and removable hood and 1/4 zip pile lined collar.
HYDRUS 2.5
Waterproof and breathable, lightweight, comfortable, and packable.
DRI-TOUCH
Printed layer on inner surface for added comfort and durability.
POCKET
Sell draining left sleeve pocket.
TECHNICAL SPECS
---
Hydrus 2.5 waterproof/breathable fabric
Printed layer on inner surface for added comfort and durability
Adjustable, removable hood
Neoprene adjustable "hook & loop" wrists
Dual adjustable neoprene waist band with "hook & loop" tabs
Left sleeve pocket
---
Machine or hand wash cool with liquid detergent
Hang to dry
Do not bleach or dry clean
Store it dry, hanging, or loosely folded
SIZING
Men(IN):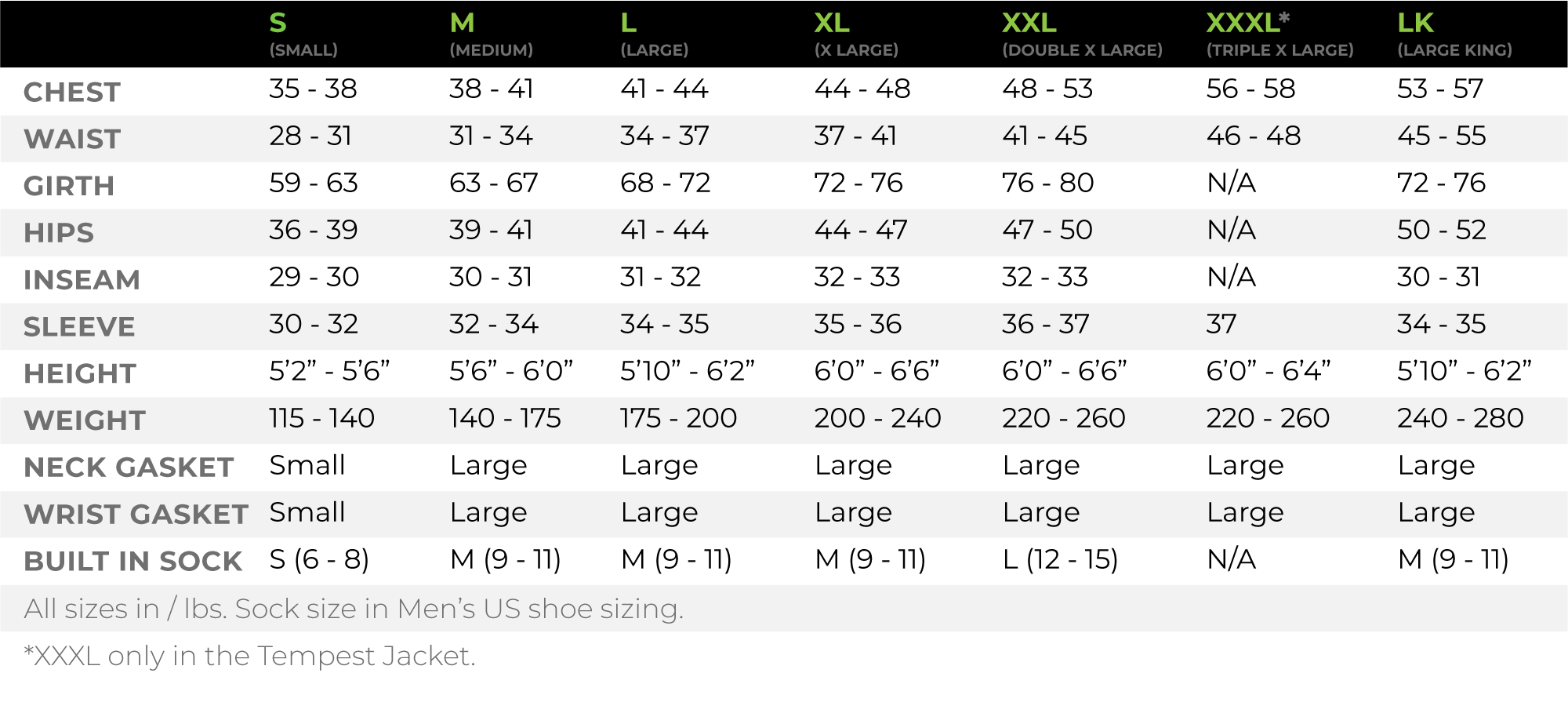 Men(CM):