The Bijoux baby life jacket, which means small precious jewel in French, was inspired when Salus' designer shortened one of the Salus children's PFDs for his new daughter and experienced the very different needs infants have of their PFDs. Although not approved – a standard does not yet exist – that did not stop the Canadian Safe Boating Council from awarding the Bijoux its Marine Industry Award as best new safety product.
As parents, we put safety first. In designing the Bijoux, Salus stepped outside the confines of existing standards to offer unprecedented security, safety and comfort for babies 9 – 25 lbs.
The front design ensures that baby turns face-up from a face-forward position. The collar cradles the head when lifted by the strap or while floating. Mesh harness and short front enhance comfort sitting upright, lying down, or in a baby carrier.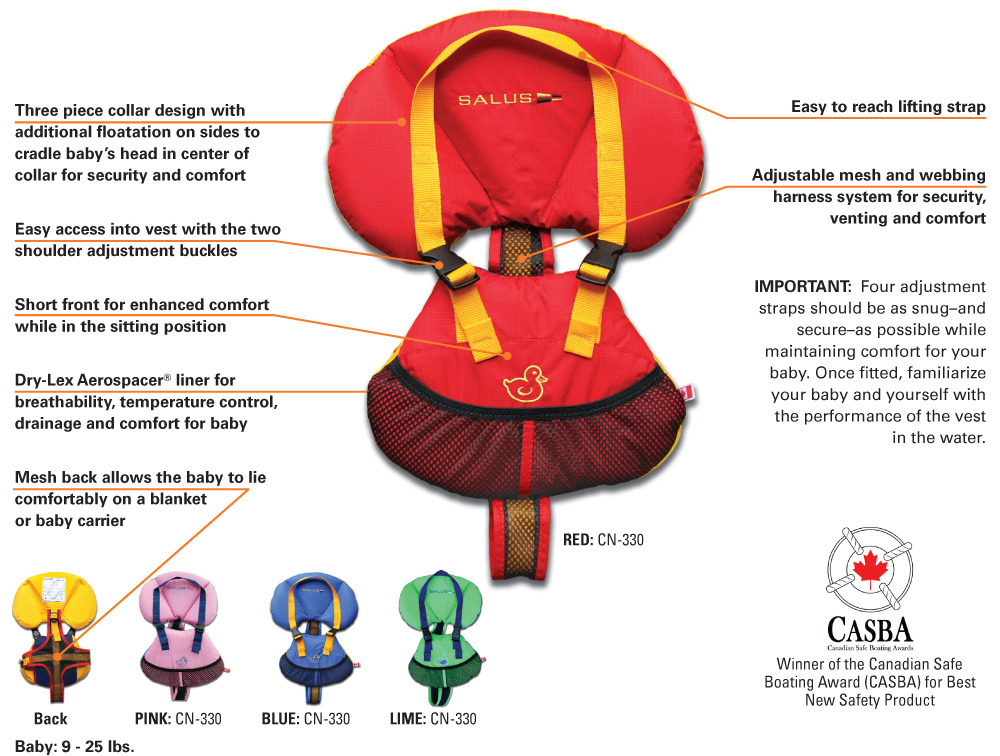 Size Chart